Staff Directory
John McCullough, Executive Director
John McCullough has been a NYS-certified Mediation Skills Trainer since 1981 and Executive Director of New Justice Services since 1983. McCullough received his graduate training through the interdisciplinary Social Science Program at the Maxwell School at Syracuse University, where he focused on violence, group conflict and change, and third party interventions. He has mediated hundreds of cases of all types, involving people from all walks of life and every element of our Central New York community. The NYS Dispute Resolution Association honored McCullough with its Lawrence Cook Peace Innovator Award in 2012.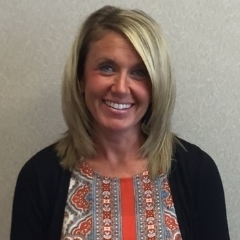 Heather Saroney, Assistant Director
Heather Saroney has been with New Justice Services since 1998 when she graduated from the University of Nevada, Las Vegas with a Bachelor of Arts in Criminal Justice. She started working with at-risk youth as a trainer for the Pro-Social Skills Program and then became Program Coordinator for the Project RESPECT Program. In her 19 years with New Justice, she has held many job titles including: Office Manager, Data Management Supervisor, Graphic Designer, Lemon Law, Special Ed and ACCES-VR Coordinator, Youth Court Director and most recently, Impartial Hearing Officer for the Syracuse City School District. She enjoys working with community members and her passion has always been youth focused.
Todd Eudell, T4C Case Manager
Todd holds a B.S. in Sociology from Empire State College, and an M.A. in Human Service from Liberty University. Todd began his career with New Justice Services in August 2011 as a volunteer for the SNUG program. Later, he worked as a volunteer facilitator for Youth Court, leading Theft Deterrence, Peer Pressure, and Anger Management classes. In 2013, he was hired as a case manager for the RESTORE Program and co-facilitator with Project RESPECT. The same year he took on the duties of parent and child mediator. In the fall of 2014, Todd became an Impartial Hearing Officer. He carries out all of these positions as needed.
Todd chose this field because he is passionate about helping struggling teens and young adults get over the hump in life. He is all for second chances and promoting positivity in the Syracuse community.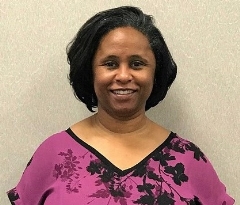 Indrani Gurgol, Senior Hearing Officer
Indrani Gurgol joined New Justice Services in 2018 as a Hearing Officer. Indrani is a graduate of the University at Buffalo where she recieved her J.D. from the Law School as well as earned her Bachelors of Arts in Sociology. She focused on family law and worked with the Niagara County Surrogates Court where she worked directly with community members helping with adoption and family issues. She then worked with Erie County Law Guardians Office representing children in custody disputes as well as criminal cases. Indrani also worked at Visiting Nurses in health care law. Prior to New Justice Services, Indrani worked at Syracuse University with students in the Social Work department in Community/Field Placement.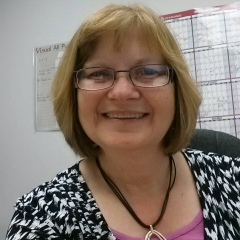 Karen Ohman, Chief Financial Officer
Karen Ohman earned her degree at SUNY Morrisville and has been with New Justice Services, Inc. since 2007. She began her career at a small firm doing accounting BC (before computers). She has progressed, though her enjoyment in learning and from various accounting positions in her career, from paper to computers. She enjoys reading, DIY projects and is an avid football and college basketball fan.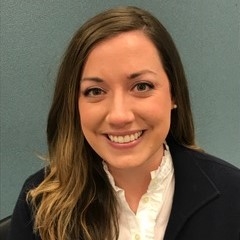 Sarah McGuinnes, Onondaga County Family Court Coordinator
Sarah McGuinnes received a Bachelor of Arts in Political Science from Hobart and William Smith Colleges and a J.D. from New England School of Law, Boston. She has been a member of the Massachusetts Bar since 2011. Prior to coming to New Justice, Sarah worked at Rosie's Place, the first women's shelter in the United States, through the AmeriCorps Legal Advocates of Massachusetts Program, providing free legal aid to homeless and incarcerated women.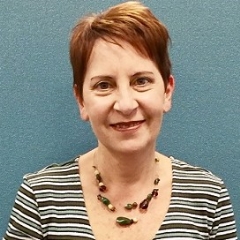 Annette Saule, Oswego County Program Coordinator
Annette Saule, Oswego County Program Coordinator for mediation services, has been with New Justice since 2009. She has an Associates Degree in Criminal Justice from OCC, and a Bachelor's Degree in Communication and Rhetorical Studies from Syracuse University, along with certificates in Professional Communications, Labor Studies and Paralegal Studies.
Prior to coming to New Justice, Annette has worked in various facets of the legal field, as a Court Clerk, Client Services Representative/Unemployment Insurance Hearing Representative, and as a Human Resources Consultant. Since joining New Justice, Annette has handled hundreds of custody/visitation mediations and has participated in numerous community outreach events. She thoroughly enjoys her work with New Justice and with the Oswego County community.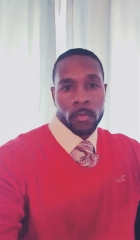 Lawton Williams, T4C Case Manager
Lawton Williams attended Onondaga Community College from 1998 to 2000 where he studied Human Services. Upon graduating from Onondaga Community College, Lawton attended Syracuse University from 2001 to 2003 where he continued his education in Social Work, while also working for the Salvation Army. In 2010, New Justice Services offered Lawton a position as a facilitator for Projects RESPECT and RESTORE. In 2011, Lawton became a Life Coach at the Sidney Johnson Center, which is an alternative placement for students in the Syracuse City School District who are struggling with behavioral issues. He currently serves as an Aggression Replacement Trainer and conducts conflict resolution training among the students at the Johnson Center.
Lawton became involved with youth work through Syracuse Housing Authority in the early 1990's. Lawton has a passion and undeniable skill set for working with at-risk youth. Lawton has twenty-five plus years of experience working with at-risk youth, and he also holds several certifications in conflict resolution and restorative practice.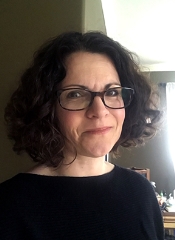 Julie Antoniou, Cortland County Program Coordinator & Volunteer Coordinator
Julie Antoniou earned a Bachelor of Science from Syracuse University. She also completed training in Divorce and Custody mediation and earned a graduate certificate in Conflict Resolution from Cornell. Prior to joining New Justice in 2019, Julie worked for the National Head Start Association as Editor-in-Chief of Children and Families magazine and the manager of corporate alliances and strategic partnerships. Julie is dedicated to helping others approach challenges as invaluable opportunities for self-discovery and growth.